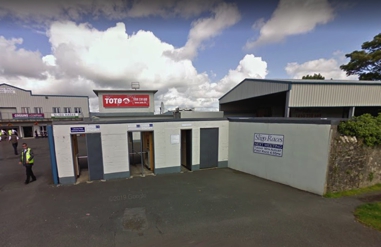 Boasting one of the most picturesque backdrops to a track you will find anywhere in the world, this stunning track is located just 1km from Sligo town in the north-west of Ireland and has played host to racing at this location since 1955. The earliest recorded race meeting in the town, however, under Turf Club rules, took place at Bowmore, Rosses Point in September 1781.
In 2013, a €2m redevelopment saw a new grandstand, jockey changing facilities, pavilion bar, tote betting facilities, and new offices and turnstiles put in place. Further improvements of €1.9m are scheduled in the coming years to turn Sligo into one of the best on-site locations for patrons in Irish racing.
The racecourse is just a short taxi ride from both the train and bus station and is just off the main road leading off the Dublin road into the town. There are plenty of parking facilities too, making Sligo an easy track to get to and hassle free to get out of once the racing has come to an end.
Jump To: Tickets | Course | Meetings | Dining & Hospitality

Ticket Prices
Admission to the County Sligo track is listed as follows: Adults €15, Students and OAP's €10 while children under the age of 14 enter free of charge. These prices apply to all race-days throughout the calendar year.
The Course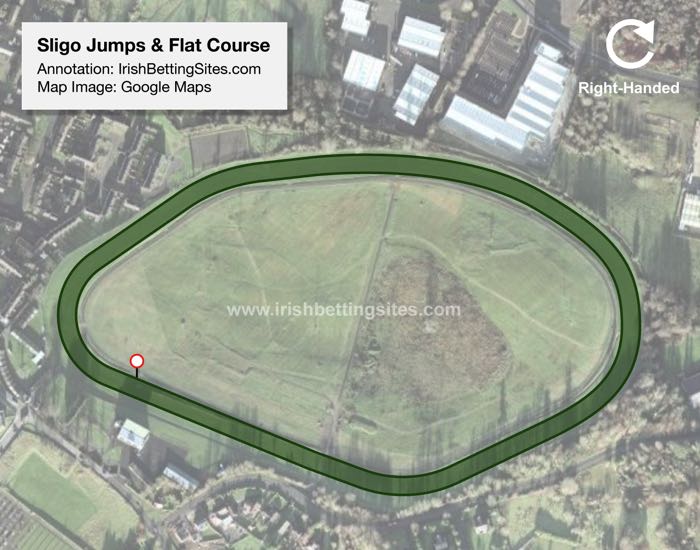 A mixed course that plays host to both jumps and flat cards throughout the calendar, Sligo is an undulating, one-mile, right-handed track. The main feature is a stiff hill, which runs from the four furlong marker all the way up to the line and provides a real stamina test over any distance, especially in the far-from-uncommon wet weather. With a finishing straight of just a furlong and a half, any horse that does not handle the constant climbing and turning at the track is quickly found out.
Besides the scenic location, the hill at Sligo has often been called the toughest in Irish racing. Subsequently many of the top trainers and jockeys view it as one of the best prep courses for major races at the Galway Festival due to the similar style of racing. That works both ways, of course, so watch out for any horses who have done well at Galway in the past.
There are five fences to a circuit on the chase course and this is situated on the outside of the hurdles track. The inner-most course features new, EASYFIX hurdles which are set out four per circuit with two in the back straight and one in the home straight, a furlong from the finishing line.
While horses spend a large amount of time on the turn at Sligo, prominent runners don't perform quite as well as you might think. Often they make the mistake of beginning too quickly and end up paying the price up the final hill.
Much like Listowel, Sligo is also a place where the ground can become exceptionally heavy too as the track is located in a natural bowl. When it comes a real slog, those that set off eagerly inevitably end up going backwards later on. The challenging test is thought to produce course specialists but since 1988, no jumps horse has won more than three times here.
LOW DRAW MAY BE BENEFICIAL
There aren't many six and a half furlong races that take place at Sligo so finding any evidence of draw bias isn't the easiest ask. The limited data we do have for handicaps with 10+ runners does point to there being some bias towards low drawn horses, which makes sense given half of the race is spent turning after the first furlong. The case for it isn't particularly strong though and those drawn out wide certainly aren't without any hope, even if their life is made a little harder than it could've been.
Major Meetings at Sligo
While Sligo contains no major race in the Irish calendar, it hosts 8 meetings from May to September each year, including a two-day meeting in August, as well as a student day and family day.
Dining and Hospitality
Sligo provides both small group and corporate hospitality facilities on the course. For groups between 4-10 people, a package for €40 per person will get you a 2-course meal in a reserved area of their public restaurant, as well as a glass of wine or prosecco and a race card.
For larger groups, there are three suites located at the back of the grandstand with room for 40-60 people that includes a balcony overlooking the track, as well as satellite TV and a tote betting facility. Food and drink menus can be customized for your own occasion also.
For non hospitality patrons, there are numerous food and drink outlets situated across the course on any given race day.