GAA is one of Ireland's most popular sports. What's interesting about the sport is that it brings aspects of football (soccer), rugby and Australian Rules to brings them all into one sport that's both very physically demanding and entertaining at the same time.
The betting scene for GAA Football is one that's grown exponentially over the years. Whilst few countries outside of Ireland play the sport, betting sites have reported that betting on the sport occurs in dozens of countries around the world.
Online betting is usually a great way for sports, which probably don't have as a big a following as mainstream sports, to reach a much wider demographic, and such is the case with GAA Football.
Jump to: Bets | Rules | Strategy | Competitions
GAA Football Betting Articles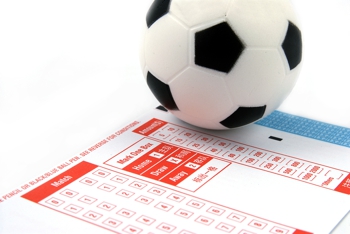 As with all sports, the number of betting markets that you can utilise these days with GAA Football is vast. Similar to the sport itself, a lot of these markets have been adapted from the likes of soccer and rugby and make perfect matches with that of GAA Football.
This article will look at a vast number of markets that you can bet whilst also breaking down what they mean and how they work. Even if you are familiar with betting on the sport, it should provide you with some alternatives to the already popular betting markets, allowing you to find a much wider range of value with these types of bets.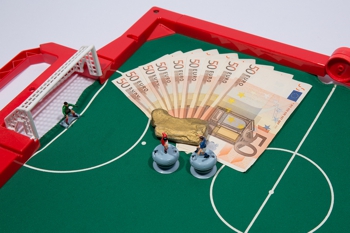 There will always be a number of rules that coincide with any sport when you are betting, and GAA Football is no different to that. What we have done is gone through some of the more mainstream rules that apply to all bet types. Whilst they may differ slightly from bookmaker to bookmaker, it should at least allow you to see where you stand for each bet should something out of the ordinary occur.
We find that these articles appeal to all bettors at some point in time, whether that be to determine what happens if a match has been abandoned/postponed, or one of your legs loses when you are placing an accumulator bet.
All successful bettors have a base strategy for their bets. They know what they are trying to achieve and they know which games to target to get there. This will likely vary between each punter. For example, a casual bettor may have a disposable bankroll so they are looking for a small outlay and big return. Whereas a professional bettor may be under strict bankroll management rules and will look to apply smaller outlays and accumulate over time.
Our strategy article looks at ways in which you can apply both methods to your betting strategy. Such is the popularity of GAA Football these days that the margins in finding value are becoming slimmer, which means you need to be shrewder in the options and paths that you take for your bet.
Throughout the article we will be looking at how best to assess the bets that you are trying to place. We will also be highlighting certain bets and trends that may occur that you can then take advantage of. Whether you a seasoned bettor or just a weekend warrior, we think this should at least give you one area that you are able to utilise and add to your betting strategy.
Major GAA Football Competitions
ALL-IRELAND SENIOR FOOTBALL CHAMPIONSHIP
The All-Ireland Senior Football Championship (SFC) is one of the most prestigious tournaments in the GAA Football calendar. It takes place annually and is contest by 33 teams, made up of 31 from Ireland, 1 from the USA and 1 from England. It's been running since 1887 and the final takes place towards the back end of September. The winners of the championship will receive the Sam Maguire Trophy, and influential figure in the London GAA and former footballer.
The tournament kicks off with games being played in respected counties throughout Ireland. There are then 4 qualifying rounds that include best losers from the inter-leagues, before then moving into the All-Ireland Championship proper. This section is basically the Quarter finals and they work through to the semi final and final in a standard knockout format. The final takes place a Croke Park, Dublin and the two most successful teams are that of Kerry and Dublin with 37 and 26 championships each.
NATIONAL FOOTBALL LEAGUE
The National Football League runs throughout the year and includes 31 teams from across Ireland and 1 team from London. It's been running since 1925 and in that time is often seen as one of the pinnacles of the sport, closely behind the Championships.
The league format differs from most in that each team only plays each other once, with venues being switched each year from home and away for each line-up. The teams then work their way through the league format before then reaching a knockout stage towards the back end of the season. Kerry is the most successful team in the National Football League, winning on no fewer than 19 separate occasions, with Dublin the next best with 12 wins respectively.