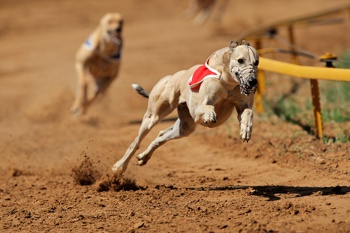 Greyhound racing is a sport that still pulls in the punters. You don't need to spend too long on some of the worlds biggest bookmakers to see that they massive coverage they offer for races reflects this.
To get you up to speed with betting on greyhound racing we have devised a few articles. These articles have been written with the intention of not only improving how you bet on the sport but also to aid you should scenarios that aren't too familiar occur, such as betting rules.
What's important to understand with the sport is that with so many races held everyday, the market coverage is almost 7 days a week, 365 days a year. Whilst this is great, it does cause some problems in that it can be tough to know which races and meeting that are best to target.
Jump to: Bets | Rules | Strategy | Major Races & Meetings | Dog Racing Tracks
Greyhound Racing Articles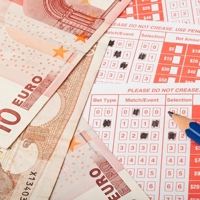 This article will take you through some of the more common bets that you can place and also some of the more obscure bets. If you are familiar with sports such as horse racing then it's likely that you will be familiar with the majority of these bets. But, if even if you have absolutely no betting background what so ever, you should be able to follow along pretty comfortably.
What we found was important to cover from this was the fact that you were able to access so many bets. A common misconception with greyhound racing is that there are very few markets to bet on, but if you are able to find the right bookmaker, then the possibilities are pretty much endless.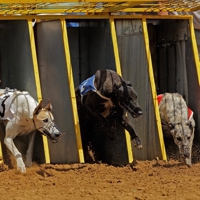 As with all sports, there are a number of rules that you will need to adhere to before betting on greyhound racing. The rules that we have highlighted will be ones that are pretty mainstream and will vary only very slightly, if at all, between each bookmaker.
For the majority of your time betting on greyhounds you wont need to use many or even any of these rules, but we have designed this article to be in place given that any issues or problems might arise. We highly recommend that you take a look at these rules before placing your bets, especially if you are new to greyhound racing or even online betting in general.
This article will cover everything from basics to more advanced information and we think it should cater to all betting parties. What we will say is that even though the range of bettors reading this is likely fairly wide, we would encourage all to take a look, if only to brush up on practices that they previously employed.
Major Greyhound Races & Meetings
GREYHOUND DERBY
'The Derby' as it more affectionately known is the largest greyhound race in Britain and has been running since 1927. The race is featured at the Wimbledon Stadium and has been situated there since 1985. The race is often featured with the best dogs from around the world and offer up prize money over €400,000, with €200,000 of that money going to the winner, massively surpassing the next best race.
The past winners include some of the best dogs to have ever raced, including the likes of Westmead Hawk, Rapid Ranger and most recently, Jaytee Jet in 2016. The race is unique in that the winning time is usually just under 30 seconds, so the speed of the race is something that many punters are able to get their teeth stuck into. The race is also very heavily linked to Irish greyhound racing, with several Irish winners over the years including Jaytee Jet, Loyal Honcho and Chart King.
IRISH GREYHOUND RACING
The Irish racing scene is one that has been growing steadily over the last few years. In total there are 19 different stadiums across Ireland, most which are privately owned. The sport dates back to 1928 where it evolved from a sport called Coursing. Ther biggest race in Ireland is that of the Irish Greyhound Derby, similar to that of the one mentioned above, and is held at Shelbourne Park.