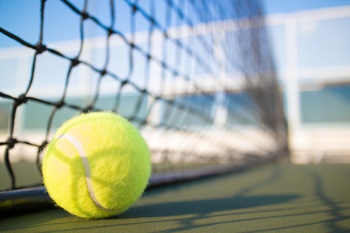 Tennis is one of those sports that you can make as easy or as difficult as you choose when it comes to betting. The statistics on offer from each game is now staggering and follows a similar sort of ilk to that of golf in this department.
This article will run you through a few strategies that we have tried and tested. What's interesting is that a lot of them are pretty basic, in terms of them being fairly obvious, but the way in which you execute them will likely be fairly different to most.
Player Form
The easiest and most obvious place to start when betting on tennis is player form. You need to be looking at how well they have been performing of late and, basically, if you think they have a chance of winning. A great place to start is simply by checking out their world ranking progression. People who are on the up are obviously going to be in good form, whereas players who are dropping are likely not in good form.
But, you need to work a little bit harder than that, unfortunately. We would recommend that your next step is to see how they fair on the surface that they are going to be playing on next. Some players will prefer grass over clay or even hard court over carpet (although, few games are played on carpet these days!). Take Rafael Nadal, for instance, he has won 9 times at the French Open on clay, but has won on the hard courts in the Australian Open just once. The obvious bet would be to target game where Nadal is playing on clay, clearly.
When checking the form, try and look closely at both players to see if they have particular strengths or weaknesses. When match betting we aren't necessarily looking for players who are going to win the whole tournament, we just need to concentrate on that match. So, whilst someone like Nadal might struggle on hard courts over clay, he could still have a much better record than his opponent for that specific game.
Utilising the Stats
Right at the start of the article we mentioned the stats on offer for tennis, so we'll dive into that a little more here. There is so much data these days that it can be a little overwhelming. You can find out how well someone serves and volleys, their shot percentage on their backhand and even the strike pattern to see where they are most likely going to return a serve to their forehand!
Now, we aren't suggesting that you need to get this deep into the stats, but at least take your time to check out sites such as Matchstat.com, which allows you to see a good range of data that is much more manageable, such as world ranking, form, rating over last few weeks, notable improvements and previous match analysis. If you are new to tennis betting, then there really are few better places to start.
Accumulators
Accumulator bets aren't always something that are associated with tennis betting, but we think they are a massively underused tool, especially in the early rounds of tournaments where the odds for the favourites are usually very short. By adding bets as an accumulator, you can take these short prices favourites for each round and make them into a much more appealing bet.
For example, we are looking to bet on the first round of the French Open where the top 5 ranked players in the world are priced as the following to win their opening matches:
Andy Murray – 1.20
Novak Djokovic – 1.15
Roger Federer – 1.35
Rafael Nadal – 1.30
Jo Wilfred Tsonga – 1.45
Each of those bets as single bets aren't very appealing at all. In fact, you'd likely run a mile for most bettors to warrant betting on it. But, if you add these five matches into an accumulator (worked out by simply multiplying each of the odds together), then a price of 3.51 is much more appealing for a lot of punters.
Momentum for In-Play Bets
Lots of punters tend to avoid betting in-play because they are put off by how fast the markets can play out. This is fair enough, but by alienating these markets, you are cutting off a huge chunk of potential value from your bets.
Tennis actually works really well for in-play betting, as you often get a few seconds between each point to asses what's going on and to actually place your bets. The best approach to have with these bets is to actually be watching the match so you can adapt to what's going on.
Momentum is a huge part of tennis and is something that we are keen to exploit. Whilst there is no written rule in how you interpret moment, we like to look out for players who are battling back from being behind in a game. It's almost like an underdog story and you would be surprised how many times players do manage to grind their opponent down.
For example, let's say your looking at match and after 2 sets the current score is 1-1. It would be fair to say that without knowing what has gone on, it's been a pretty even game. But, if you had been watching the match, you wouldn't have missed the fact that one player loses the first set on a tie break and then goes on to with the second set comfortably at 6-1. With this knowledge in hand, it's easy to see where the momentum for this match currently lies.
Now, not all games are going to be as black and white as this, but we are simply trying to make the point that if you had to back a winner, given the momentum that one player has, your money is only going to one place, and that's the guy who has just won the second set 6-1.