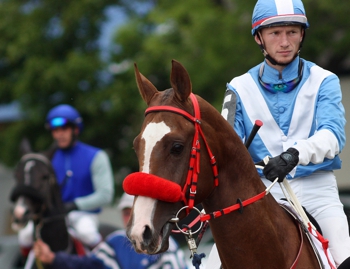 As a punter, one of the most important aspects of online betting is knowing the rules for every scenario that occurs. Horse racing is no different and there will be certain rules that you need to understand before placing your bets.
Like all sports, the rules may differ slightly from bookmaker to bookmaker. But, what you will find is that the rules listed within this article will be pretty much on the money for just about all of the major bookmakers. Some of the rules have actually been set up by horse racing regulation authorities to ensure that both punters and the bookmakers get a fair ride in unforeseen or extreme circumstances. As with all rules, if you are stull unsure, then it's always best to contact the bookmaker, where you placed the bet, to find the definitive answer.
Dead Heat
When it's still not apparent which horse has won the race, there will be times when a race is announced as a dead heat. This means that essentially there are two winners, but it does affect the winnings that you will receive should you have backed that horse.
Dead heat rules are pretty common in sports betting and the same principal applies to horse racing, as well. Essentially what will happen is that the original stake that you wagered will be divided up between the number of horses involved in that dead heat and then paid out at the price that was taken before the race or the Starting Price.
For example, you place €10 on a horse to win at odds of 10.00 and it comes tied for first in a dead heat with 1 other horse. As there are 2 horses involved in total, your stake then divides by 2, now making it €5 and paid out at odds of 10.00 instead.
Void Bets
When a horse or selection has been made that eventually turns out to be a void bet or does not run then you will receive your original stake back. If this bet is part of an accumulator bet, then the selection will simply be removed from your accumulator and the odds readjusted to reflect this with the remaining bet still running.
Abandoned / Postponed Races
In the event of a race being abandoned or postponed for whatever reason, all bets will be void and your stake will be returned. But, if this occurs for a major race then the bookmaker will likely withhold the bets placed after a certain time (usually 10am on the morning of the race) until that race is run, providing that all horses are running in the rearranged race.
This will apply to races that have been put back 24-hours or are run outside the original proposed times. In the event that the race gets abandoned, then all bets will be refunded unless that race has been re-run within 48-hours of the original start time.
Each Way Betting
Should the race be reduced to fewer than 5 starting horses, then all each way bets will be changed to win bets, as there are no places available to serve. The number of places that are paid for these bets and the reduction in odds are as follows:
Handicaps of 16 or more runners = ¼ odds first 4 places
Handicaps of 12-15 runners = ¼ odds first 3 places
All other races of 8 or more = 1/5 odds first 3 places
Races with 5, 6 or 7 runners = ¼ odds and first 2 places
Races with less than 5 runners = All place bets treated as win
It's worth noting that bookmakers often offer promotions for bigger races where more places are paid or a higher percentage per place, so keep an eye out for those.
Ante Post
Ante post bets must be placed the day before the race or before the definite line up of the race has been announced on the day of the race (usually before 10am). Bets placed after this time will be deemed as not Ante Post and ran as a standard bet.
Generally, if you place an Ante Post bet and your horse does not run, then your bet will be a loss. This changes to void bet under the following circumstances:
If the race has been abandoned or become void
If the venue of the race had been altered
If the race has been moved, changing the line-up and ground that they would have been run on
If the horse is balloted out prior to the race starting
Rule 4
Rule 4 is in place to protect the bookmaker should the favourite or any horse that has an affect on the odds is removed from the race. If this occurs, the bookmaker will then be able to adjust the odds even after you have placed your bet to reflect the current race. Bear in mind that if a horse starts and falls, this will not incur Rule 4 and the bet will be run out as normal.
The alterations to your bet will depend on both the odds of the horse that has been removed and the odds of the horse that you back. The odds will be returned as a percentage of your original bet.