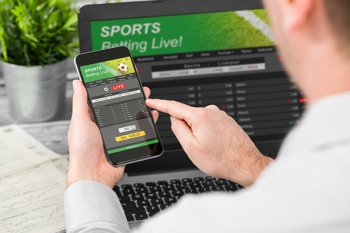 Like all bets, you will need to understand a few basic rules before you start parting with your hard earned cash. Most of the rules that we have highlighted below are generic industry rules, but as with all things, some bookmakers may vary slightly, so it's well worth checking with those before you bet.
The football betting rules are generally pretty straightforward and there aren't too many that will include terms designed to trip you up. The main reason they are in is to protect the bookmaker due to any unforeseen circumstances that may arise in each match that would in turn have a huge affect on the betting markets in hand.
90 Minutes
The first thing that we need to cover is the 90 Minute Rule. The majority of football bets that you place will be bound to the timeframe of the game, which in most circumstances is that of 90 minutes. This will include injury time in each half, as well, and, whilst technically this may surpass the 90 minute mark, it is still counted toward your bet.
For example, let's say that you backed a team to win prior to the match with the 90 minute rule being in place. The team goes on to win the game 1-0, but the winning goal isn't scored until the 93rd minute of that match. Providing that you had backed this team to win, then your bet would be successful and still counts towards the 90 minute rule.
Times when you need to be aware of these betting rules is usually when you are betting on cup games. These games may go into extra time or penalties, and if they do, then results in this period of the games will not count.
For example, you back Manchester United to beat Liverpool in the final of the FA Cup in the 90 minute market. At full time the score remains 0-0. In extra time, Manchester United score and go on to win the tie 1-0. This would mean that your bet would lose as the original bet was only for 90 minutes, which does not include extra time.
There will be dedicated markets that will allow you to bet on teams to qualify for the next round or in this case, win the game including extra time and penalties. In this market, the result at the end of the tie will count towards your bet.
Postponed and Abandoned Games
If a game has been postponed before a ball has been kicked for whatever reason, then that bet will become void and your stake will be returned. However, if the game is played within 48 hours of the original time set out when you placed the bet, your bets will carry over into that tie. This also applies to games that have been moved for TV purposes.
Games that get abandoned mid-way through a match will pay out on all bets that have been settled prior to the abandonment and then void all bets that have been settled.
For example, let's say you backed Wayne Rooney to score first for United against Liverpool. Rooney does indeed score, but after 20 minutes the game gets abandoned due to adverse weather at 1-0. Because the first goalscorer has already been settled, then your bet will pay out. If you had backed United to win the match, even though they were leading when the game gets called off, your bet would be void as this market would not have settled yet.
First Goalscorer
The first goalscorer market is one of the most popular for punters to bet on. But, it's worth noting that should an own goal be scored as the first goal in a match, then the market would not be classed as settled and will continue to run until a player has scored.
For example, let's say we bet on Sturridge to score first for Liverpool against Chelsea. The first goal of the game actually goes down as a David Luiz own goal, which means that even though a goal has technically been scored, for this market, it is irrelevant and, thus, the market stays open. If Sturridge goes on to score the next goal, then your bet would still stand, even though technically it's the second goal of the game.
Dead Heats
There will be times in football where certain markets end as dead heats. The most common for this to occur is that of placing bets on goalscorer markets, such as the Premier League top goalscorer for that season. In the event that 2 or more players end up on the same number of goals, dead heat rules will apply.
Working out how a dead heat is paid out is pretty simple. All you need to do is divide your original stake by the number of players that are involved, then multiply this number by the original odds that you took for that player.
For example, let's say we back Sergio Aguero to be top scorer in the Premier League. After the season is finished he ends up tied on 22 goals a piece with Chelsea's Diego Costa. Original bet was a €10 stake at odds of 10.00. Given that there were two players tied for top scorer, we simply divide our stake by 2 and then multiply it by the original odds. So, in this case it would be:
€10 / 2 = €5 x 10.00 = €50 (returns)