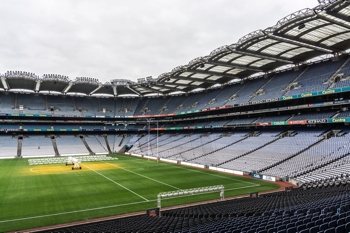 One of the most important things to consider when betting on any sport are the rules that in place. Many seasoned bettor will likely know what will happen if a game gets called off or if a player who they backed to score first doesn't get on the pitch. But, this is where a lot of recreational bettors fall short and it should be one of the first things that you learn.
Throughout this article we will be looking at some of the more common betting rules that are put into place for GAA Hurling and with that we will recommend you on the likely outcome should the unforeseen happen. What we will say, as ever, is that the rules below are general and will not reflect how every bookmaker will react to each situation. If you are unsure or want to clarify any of these rules, then we highly recommend that you head over to your bookmaker and check out the terms and conditions that are in place.
Match Betting
All bets under this market will be settled within the 60/70 minutes of gameplay that has been declared prior to the match starting. Bets will include injury time at the end of the first and second half, but will not include results after extra time or any replays that occur from the match.
Abandoned Matches
If a game gets abandoned mid way through, then all bets that have been placed and have not yet been settled will be deemed void and you will get your money back as a result. The only exception to this is that if the GAA determine a result from that match within 24 hours of the match ending. If this does occur – and it rarely does – then bets will be settled on the Win-Draw-Win market as per the instructions of the GAA.
If there are bets that have been settled before a game does get called off, such as the first goalscorer bets, then these bets will stand and any winnings will be paid off. If markets have yet to be settled, such as the last goalscorer market, then these bets will also be deemed void and you will get your money back. Again, this will change should the GAA decide that a result had been established within 24-hours of the game ending.
Postponed Matches
Should the game get postponed before the game has started then the punter will get their stake back should the game not be completed within 48-hours of that time. But, a punter may contact the bookmaker within that time period and ask for their bet to void if they wish, but if they fail to do this then the bet will roll over to the re-arranged fixture.
Goalscorer Markets
On rare occasions, there may be a dispute as to which player has scored the first goal or any goal of the game for that matter. This occurs when players are seen to get tiny flicks of the ball before they head in or it comes off an opposition player. If this occurs, then the ruling made by the GAA after the game will stand and bookmakers will pay out on this result.
But, if the bookmaker has already paid out and deemed that the goal should be awarded to a certain player before it is then changed, they will up stand their original payouts and pay out on all other goalscorer bets, as well.
If a player that you have backed to either score first or last does not come on the pitch at any point, then your bet will be deemed void and you will get your stake back. If the player comes on after the first goal has been scored, then you will also get your stake back with the bet being deemed void. If a player comes on after the first goal and you have selected the anytime goalscorer market or the last goalscorer market, then these bets will stand.
Own goals will not count towards goalscorer markets and the bet will continue assuming that no goal has been scored. Own goals will affect that of correct score markets and match betting markets, however.
Dead Heats
Should any markets end up as a tie for any reason then the dead heat rule will be applied. Markets that are susceptible to this are teams to score the most goals, Player of the Year, top points scorer and so on.
The dead heat rule will mean that you will receive a reduction in your original stake, but will still be paid out at the original odds that you took. To determine your stake, you will need to divide the original amount by the number of selections that are involved with the dead heat. So, if there are two tied, then you divide your stake by two, 3 tied and you divide by three and so on. The original odds that you took will remain the same for these bets.