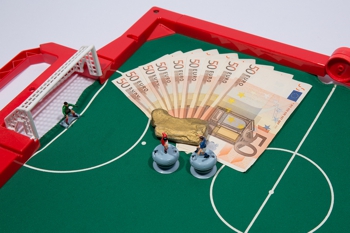 GAA Football has some pretty unique rules when playing the sport, and this is no different when it comes to betting on the sport. What you will find is that the rules that are listed in the article below will apply to most bookmakers and bets for GAA Football.
It's important to have a good grasp of the betting rules before placing your bets, as it will allow you to anticipate any issues that could potentially arise. By learning these early it will give you the best chance of avoiding problems and it also might enable you to target your bets a little more accurately as a result.
Match Betting
All bets placed on the match betting market will be settled upon the full time result of that game. This also means that the market will include results after normal time, including injury time. Bets will not include any action that takes place in extra time, which will have to be settled within different markets.
If you find that a game you have bet on within this market is postponed, then all bets placed will become void and your stake will be returned. The only exception to this is that the game is replayed within 24 hours of the original start time, when, in this case, bets will carry over to that game.
If the venue for that game is switched from the original venue at the time of placing your bet, then bets will stand. The exception to this rule is that if the game is moved out of country and, in this case, bets will become void and stakes will be returned.
If you find that a game you have bet on becomes abandoned mid way though the match, then all unsettled bets will become void and your stake will be returned. For settled bets, such as first goalscorer or first points method, then these will remain settled and pay out accordingly.
Half Time / Full Time Betting
All bets on this market will be settled within the original time frame and will include any added on time or injury time. Full time bets will not include any extra time after the full time whistle.
Goalscorer Bets
If you place a bet on the first goalscorer market, then these bets will be settled within normal time. If the player that you backed does not play any part in the match or comes on after the first goal has been scored, then the bet will be void and stakes will be refunded.
Own goals will not count towards the first goalscorer bet and, if an own goal is scored, this market will continue to remain open. If an own goal goes on to be only goal that is scored within the whole match, then the market will be deemed as no-goalscorer and only bets on this will be paid out.
Sometimes with the goalscorer market there may be discrepancies as to who got the final touch and who is going to go down as the first goalscorer. If this is the case, then the market will be settled on the player that the official governing body deemed to have scored the goal upon completion of the match.
Player Total Points
When betting on the total points for a player throughout the match this market will be settled on choosing the over or under for that bet. Goals will count as 3 points toward their totals and added up at the end of the match. If two or more players are tied for most points, then dead heat rules will apply.
Dead Heat Rules
Dead heat rules are when two or more selections are tied for the winning bet. This will be settled by simply dividing the original stake of your bet by the number of selections involved in the dead heat and then using that as your new stake keeping the initial odds that were taken.
For example, you back Dublin to be top points scorers in the Championship, but they tie on 50 points with both Kerry and Mayo. This would mean that 3 teams are tied, so you would divide your initial stake by 3 and keep the odds that you took initially. It's worth noting that you do not get given the difference of your stake back.