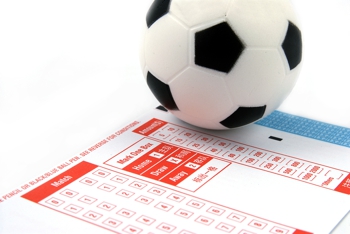 The range of bets that can be placed on GAA Football over the years has grown exponentially. They don't reach the vast number of bets that a sport like soccer would attract, but it's still possible to get hold of a good range to wager on nonetheless.
As the range of bets continues to increase, we have set up this article to highlight what bets are currently on offer. You may find that you need to head to mainstream bookmakers to get a decent range, Irish bookmakers often offering up the best range to bet on.
But, one of the things that we recommend is that you shop around for the best odds. The discrepancies in price between the top bookmakers is often much larger than say that of soccer, which makes it much more appealing for punters. If you are struggling with selecting your bets, it might be worth heading over to our article on GAA Football Betting Strategy, which should open your eyes, somewhat.
Match Betting
Match betting is always going to be the most popular when it comes to betting on GAA Football. It's a pretty simple market in that you choose between a home win, draw and away win. It's worth noting that due to the high scoring games that you often find in the games that draws are rarely played out, meaning that the odds for these types of bets are much higher than home or away wins.
Handicap Betting
The handicap markets have shot up in popularity since the introduction of online bettors and it's here where you will find a huge number of bets to choose from. The reason why this is so popular is because that with a lot of the games there is a wide gulf in class, making them pretty one sided. It's only when you get down to the later parts of the Championship and the League knockout stages where the gulf tends be evened out slightly.
The handicap will be set up with + and – scores for each team. It will then be followed by a number and all you do is either add or subtract the number to score line, depending on which bet you chose. For example, let's say you want to bet on a handicap between Dublin and Kerry, it may look like this:
Dublin -4 = 2.00
Kerry +4 = 3.00
If you backed Dublin at -4 points then they would essentially need to win by 5 or more. Alternatively, if you backed Kerry at +4 then they would only not need to lose by 4 or more points.
Draw No Bet
The draw no bet market removes the draw from the result of your bet. So, if you backed one team to win and the game ended as a draw, the bet would essentially become void and you would get your stake back.
As the draw results are often priced so large, the difference between this market and the Match result market is pretty minimal, so it does make sense to utilise this market just in case the unlikely event of a draw does take place.
Winning Margin
The winning margin market means that you are able to bet on a band of winning margins for each team. These will usually be something like 1-3, 4-6, 7-9, 10-12 and so on. These markets often provide great value, especially if you are betting on the underdog in what you think will be a tight game.
Double Result
The double result means you are able to select two results from that match at both half time and at full time. So, you may look to back the draw at half time and then the a team to win at full time. For this bet to be successful you will need to get both selections correct. Some of the combinations are as follows:
Team A – Team A
Tie – Team A
Team B – Team A
Team A – Tie
Tie – Tie
Team B – Tie
Team A – Team B
Tie – Team B
Team B – Team B
Total Points Odd/Even
A very self-explanatory market, where all you need to is select odd or even for the total number of points in that match. The result is irrelevant and the points from both teams will be added together to form this market.